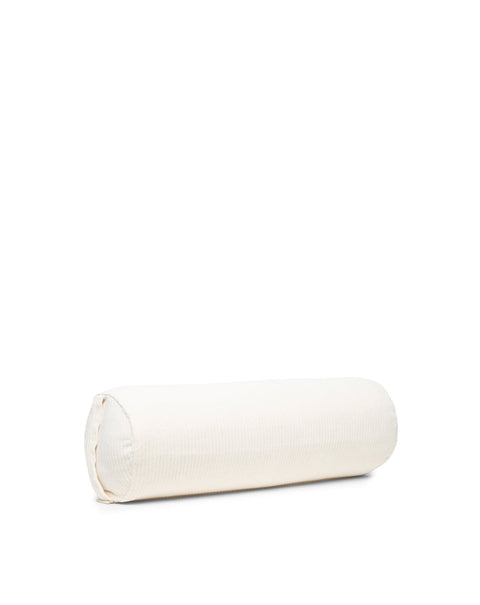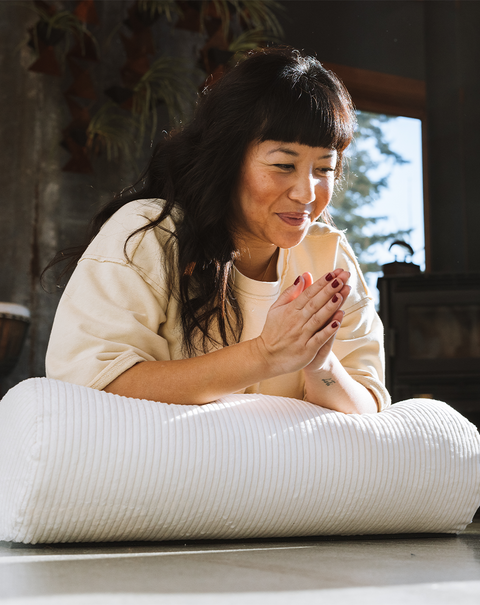 Gorgeous fabric and very well made, would definitely recommend.
- Adrienne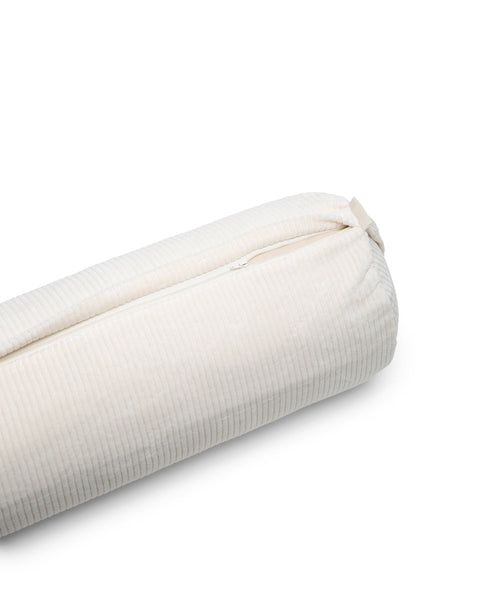 Open, breathe, and deepen with support and ease.
The cylindrical bolster, the highest in our bolster lineup at 8" in diameter, provides perfect support for deep and supported heart and chest openers. Crafted from elevated 100% all-natural cotton corduroy, custom-dyed for b,halfmoon, this eco-friendly material offers a combination of comfort, coziness, and luxurious softness, while being resistant to shrinkage, stretching, and durable. Located just outside Vancouver, Canada, our bolsters are mindfully constructed. We have been designing and constructing bolsters for over 35 years to ensure they stand the test of time.
When lying down, the ergonomic cylindrical shape allows you to drape the upper back over the bolster horizontally for a supported upper back bend. You can also place the bolster vertically along the spine, allowing the shoulders and chest to melt open around it. For a more restorative option, lie on your back and place the bolster between the floor and the backs of the knees to find sweet relief and release in the lower spine.
A true support for your self-care practice.
Cover: 100% Cotton, Casing: 100% Cotton, Filling: 96% Cotton, 3% Polyester, 1% Foam Fill
8" x 8" x 24" Colour may vary.
Remove cover from the bolster. Machine wash cover in cool water on the delicate cycle Hang to dry Do not bleach Lint Removal Tip: wipe bolster with a latex-gloved hand or a lint roller