Love this cushion. The extra height is less stressful on my back and joints.
- Mona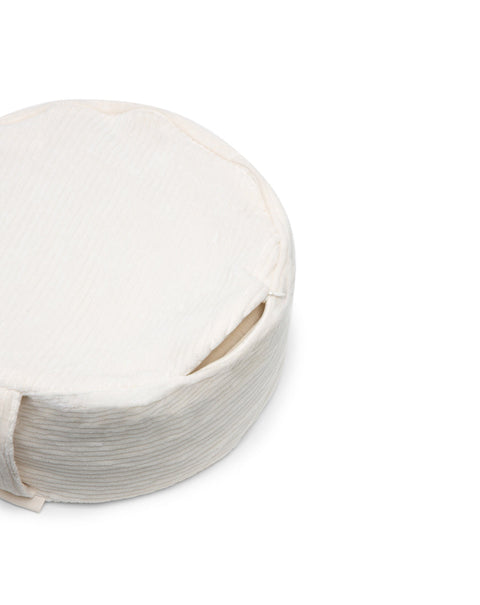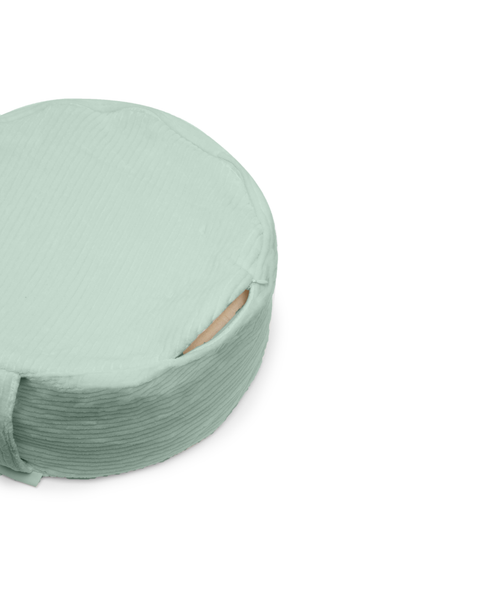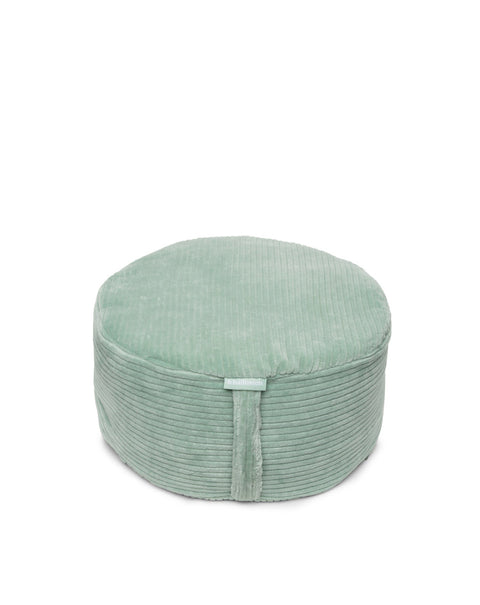 A beautifully functional take on a modern meditation cushion.
The mod meditation cushion offers an optimal tool to alleviate strain and stress in any long seated practice. As the highest cushion in our lineup, it provides maximum lift and space to sit tall and comfortably, particularly beneficial for individuals with tight hips or painful knees. By placing the cushion under the tailbone, it allows the knees to naturally fall into a downward position when seated cross-legged, reducing the intensity of the hip angle. This creates more room through the hips and pelvis, elongating the lower spine and promoting an upright and proud posture.
Crafted from an elevated 100% all-natural cotton corduroy, custom-dyed for b,halfmoon, this eco-friendly material offers a perfect combination of comfort, coziness, and luxurious softness. It is also shrink-resistant, stretch-resistant, and highly durable. Each cushion is filled with malleable buckwheat and designed with an easy carry handle. This beautiful and functional mod meditation cushion is not only flexible but also convenient to take with you wherever your seated practice leads you. Constructed with love just outside Vancouver, Canada, it serves as a highly aesthetic addition to your home or studio space. With over 35 years of experience, we take pride in creating mindful and long-lasting meditation cushions.
Lifting your seat creates space for a deeper and sweeter practice.
100% Cotton, Filling: 100% Buckwheat hulls
6" x 13" x 13" Colour may vary.
Unzip cover and remove the filling. Machine wash the cover in cool water. Do not bleach. Hang to dry.