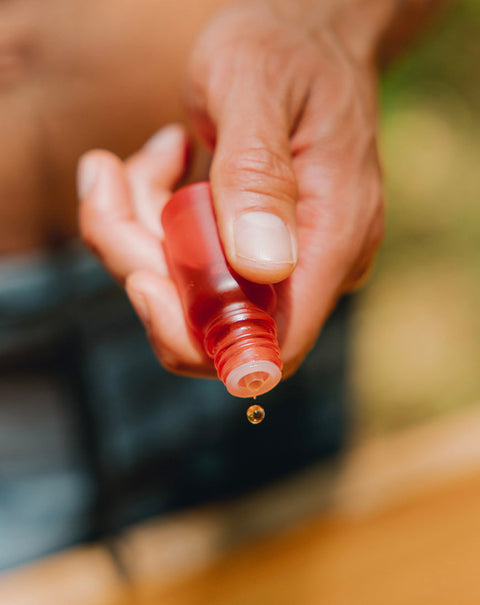 Feeling motivated with this inspire oil. It's like a burst of fresh ideas!
- Lilian
Uncover an openness to new possibilities as you move into life's next adventure.
Add three to five drops to your diffuser and start to experience your creativity uplift and ignite. Elevate your spirit to new heights.
A nourishing and hydrating base of jojoba oil is elevated by the vibrant citrus notes of bergamot and mandarin. The calming aroma of lavandin promotes mental clarity, while the white spruce and basil add an invigorating element for the body and mind. Finished with the spiciness of star anise and the deep warmth of cistus.
Find yourself transported into a can-do state of endless possibilities, flourishing inspiration, and blossoming creativity.
10 ml | 0.3fl oz Ingredients: Citrus aurantium ssp. bergamia (Bergamot/Bergamote), Lavandula x intermedia (Lavandin), Citrus reticulata (Mandarin/Mandarine rouge), Picea glauca (white spruce/Épinette blanche), Ocimum tenuiflorum (Basil, holy/Basilic sacré), Illicium verum (Star anise/Anis étoilé), Cistus ladaniferus (Cistus/Ciste)
Usage: put 20 to 30 drops in a diffuser (about a drop of per minute).