Great grip! Love that this yoga mat rolls up so small and has great grip! Planning on using it for a beach holiday but love to use it at home as well.
- Amazon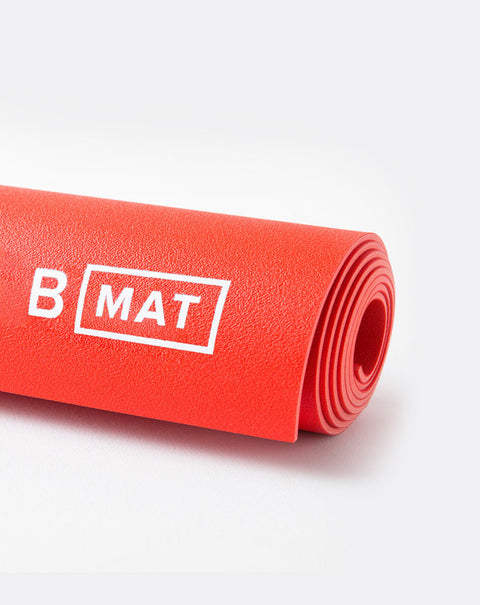 Where will you wander? Where will you move?
Find grip, grounding, and movement wherever life takes you. At 2mm thick, this compact and lightweight b, mat was designed for those who love to wanderlust and catch movement wherever they go. With the ability to roll or fold the b, mat traveller allows you to pack up into a bag, or place into your luggage carry-on.
What sets this travel yoga mat apart is the fact that even with its convenient size and weight, it does not compromise on grip and quality. The most raved about aspect of the b, mat is that it is the grippiest yoga mat out there. 100% rubber is the key to this super grippy yoga mat's success - now with recycled content. Regardless of your style of movement, the b, mat allows the body to find stability and grounding even as you sweat and shift throughout the class. Embrace the mind's ability to stay present, when you don't have to worry about slipping. This rubber composition also makes the b, mat durable so you can move, twist, transition, fly, and flow knowing your mat is maintaining a strong structure along the way.
Find movement and flow confidently wherever you wander.
Note: Select colours currently available in new branding.
71" X 26" X 0.078" (180.34 X 66.03 cm X 2 mm)
Clean the mat gently with water and mild detergent and rinse clean. Wipe dry, lay flat and allow to air dry out of direct sunlight. Best rolled with the logo facing up.