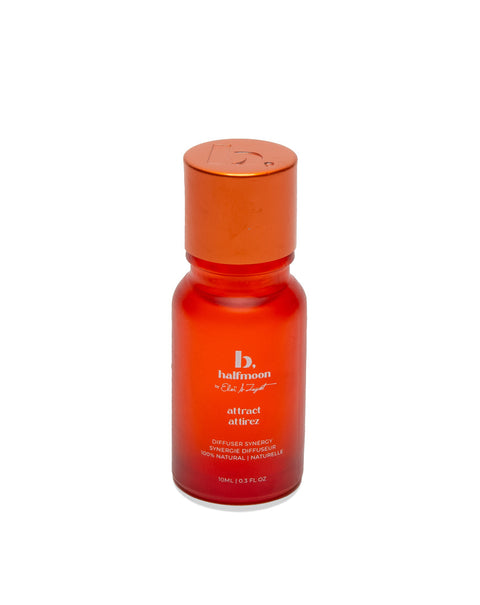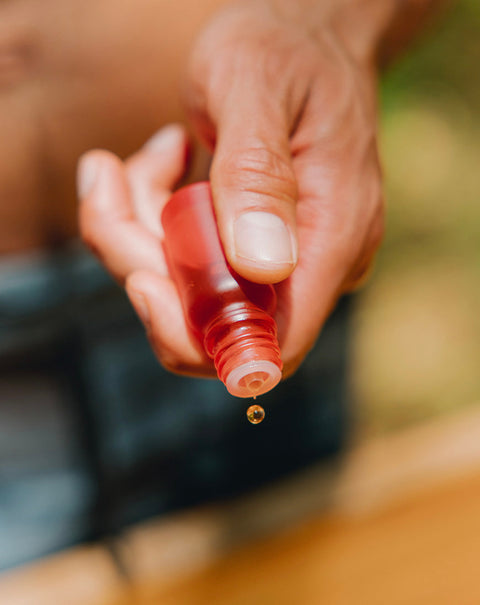 Feeling magnetic with this Attract oil. A few drops and I'm ready to shine.
- Whitney
Like the law of attraction, a combination of scents drawn together by their similarities of sweetness, stimulation, and confidence.
Add three to five drops to your diffuser and connect with your inner magnetism through this combination of alluring and captivating essential oils.
We start with the luxurious hydrating base of jojoba oil, then add the vibrant citrus notes of orange and mandarin that are said to elevate levels of joy and positivity. Tap into sensuality and allure with the addition of ylang-ylang, combined with the grounding emotional balance of frankincense. Finish with a hint of coffee for an enticing and intriguing touch.
Let positive energy and opportunities be drawn your way.
10 ml | 0.3fl oz Ingredients: Citrus sinensis (Orange/Orange douce), Citrus reticulata (Mandarin, red/Mandarine rouge), Cananga odorata genuina (Ylang Ylang 3), Boswellia carterii (Frankincense Somalie/Encens Somalie), Coffea arabica (Coffee/Café).
Usage: put 20 to 30 drops in a diffuser (about a drop of per minute).