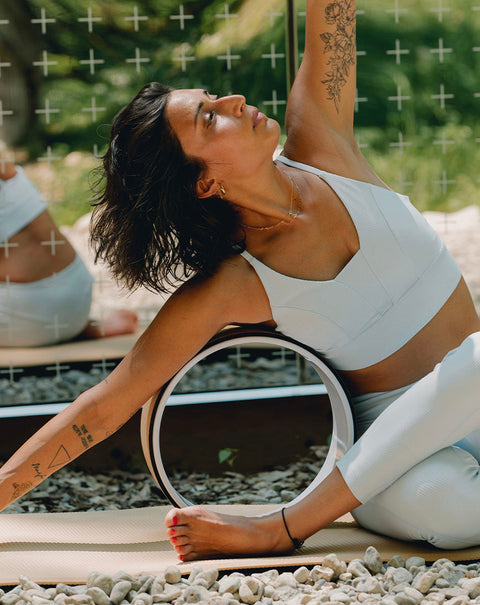 Such a cool and unique product for my asana practice. Rolling it along my back is truly amazing and is such a great way to release tension after a long day. 10/10 recommend.
- Samantha
The wheel that has your back... and your backbend.
Allow the body to move with the curvature of the movement wheel to experience support and guidance into your postures. Roll into heart openers, glide into forward folds, find support in deep backbends – the opportunities are endless.
While designed for the core to be stable and strong, the movement wheel is covered in 100% cork for soft and supported contact against the body during use.
Let the wheel be your guide.
13" x 13" x 5.3" (33 cm x 33 cm x 13.5 cm)
Spray the cork with a natural cleaner or use a damp cloth and allow it to air dry. Do not submerge in water.