Love this lunchbox. Being able to keep things separate in moveable compartments is brilliant.
- Mj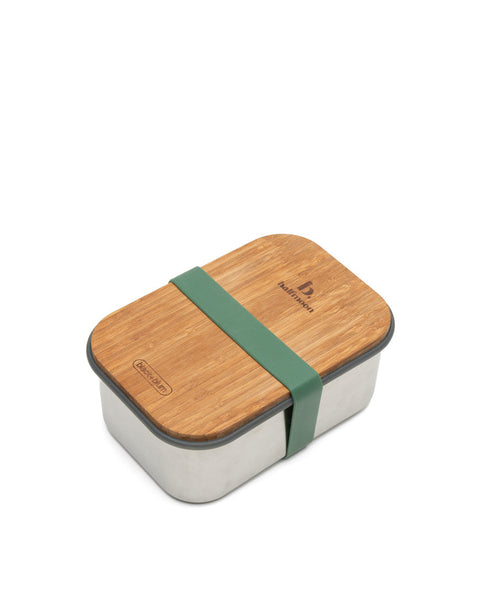 Hot for six and cold for eight. Delicious and at a perfect temperature.
Made from high-quality vacuum stainless steel, this 400ml pot is beautiful, functional, and supports the stress-free and leak-free transport of all your favorite hot or cold dishes.
Wrapped with an elastic machine-washable strap to hold the 20% natural wood fiber ladle spoon conveniently close, this dish was mindfully created so that all food contact is with stainless steel and not plastic, therefore keeping things clean and worry-free.
Grab your flask, it's time to eat.
7.48" x 5.31" x 2.95" 0.95lb 42 fl oz Stainless steel (304/18-8), silicone, anti-bacterial bamboo. Best for dry foods. Not leak proof