A simple meditation cushion that gives enough support to make sitting for longer periods comfortable. The fill moves and forms to your body and this feature also makes storage easy since it will fit into any shape of space.
- Melanie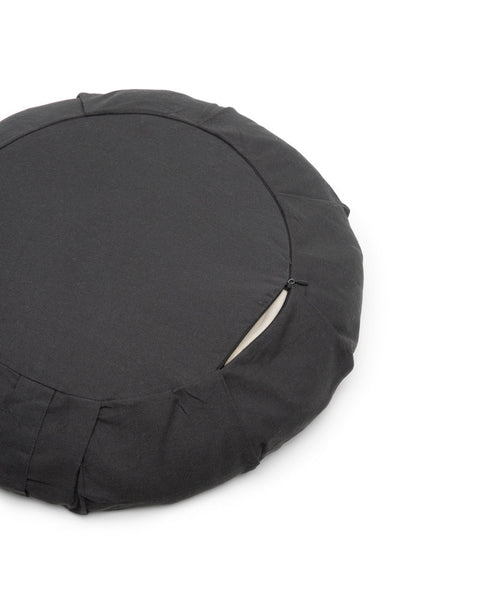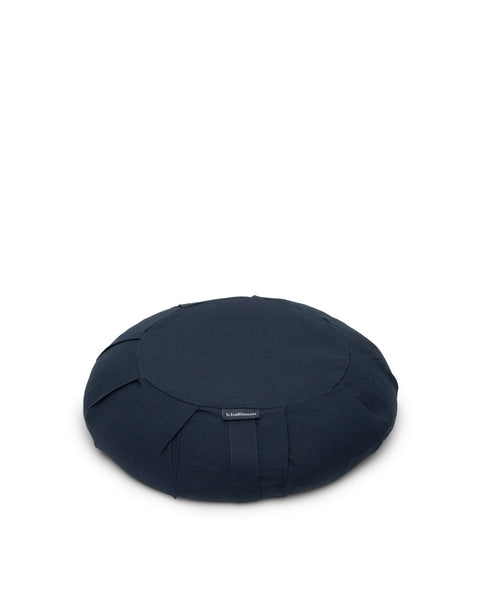 Tried and true, a classic shape for any mindfulness seeker.
The most traditional of shapes, the round meditation cushion is a simple classic that has stood the test of time. The wide surface area of the shape combined with the moderate lift makes this prop ideal for those experiencing tight to neutral hips. The malleable buckwheat forms to your seat and lifts the hips up a moderate amount so that the angle of the hips can expand, and the knees can fall below the hips. This position taking the strain, discomfort, and distraction out of any long seated practice.
Constructed with love just outside Vancouver, Canada, it serves as a highly aesthetic addition to your home or studio space. With over 35 years of experience, we take pride in creating mindful and long-lasting meditation cushions.
Simple, functional, beautiful, and proven effective. Traditional things are still around for a reason.
5" x 18" x 18" Colour may vary
Remove cover from the cushion. Machine wash cover in cold water on the delicate cycle Hang to dry Do not bleach Lint Removal Tip: wipe bolster with a latex-gloved hand or a lint roller