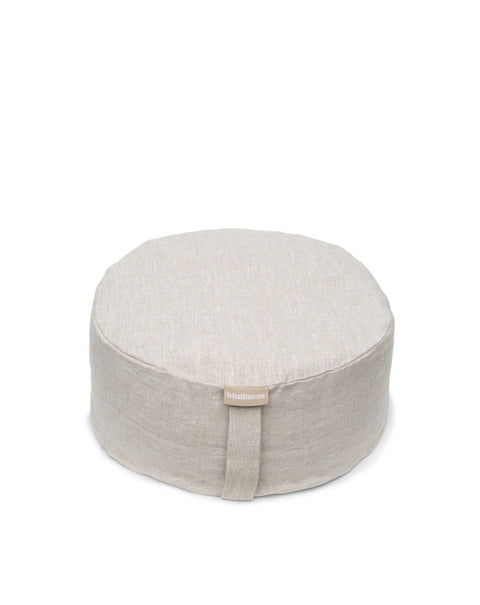 It protects my cushion while providing a cozy, natural touch.
- Kaleb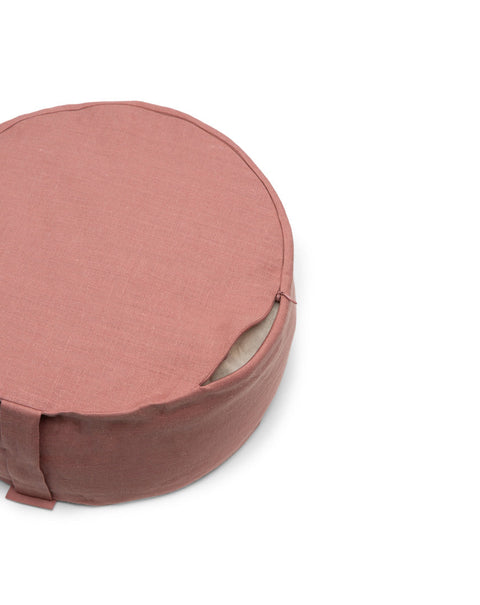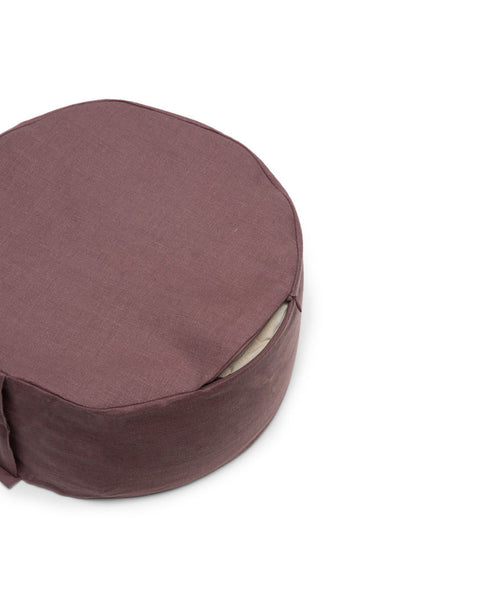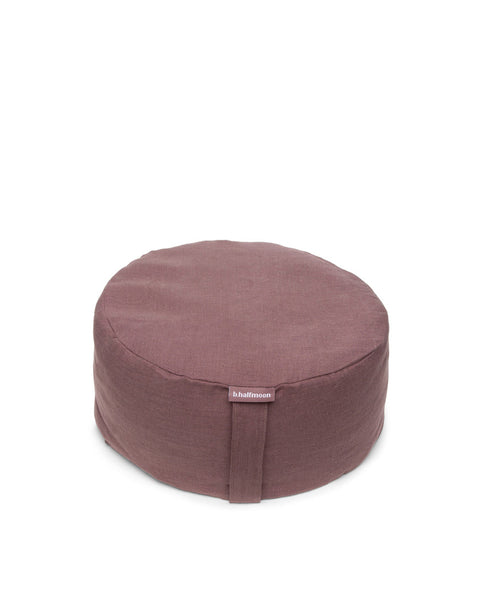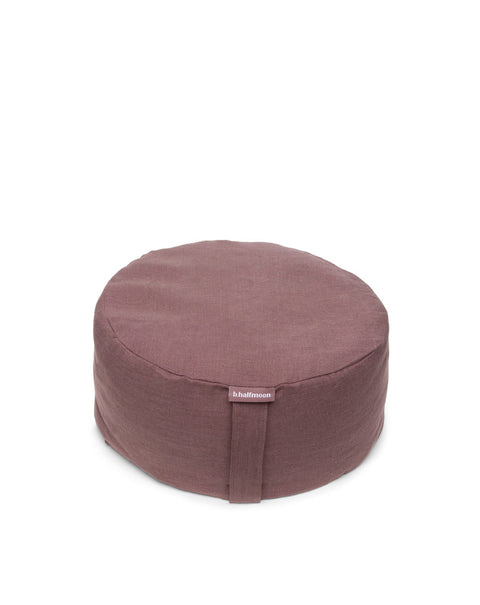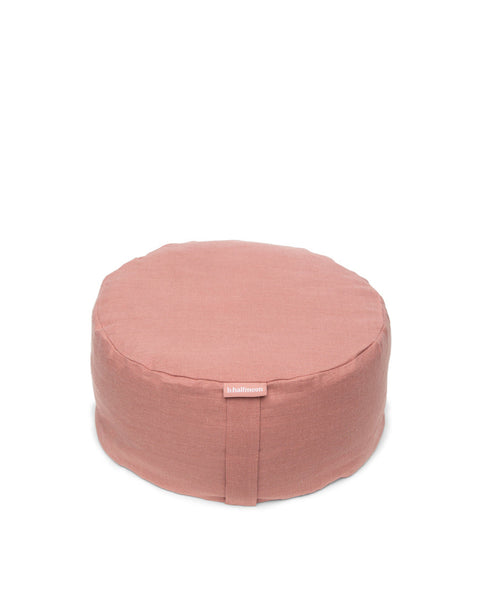 A beautiful and functional take on a modern meditation cushion.
The optimal tool for relieving strain and stress during long seated practices, our mod meditation cushion is the highest in our lineup, providing maximum lift and space to sit tall and comfortably, especially for those with tight hips or painful knees. Placing the cushion under the tailbone allows the knees to naturally fall into a downward position when seated cross-legged, reducing the intensity of the hip angle. This creates more room through the hips and pelvis, elongating the lower spine and allowing you to sit with confidence and poise.
Constructed just outside Vancouver, Canada, our meditation cushion is made with 100% linen, a premium, timeless, and environmentally-friendly fabric. The low water requirements for growing flax plants and creating linen fibers make it an eco-friendly choice that also embodies a natural and artisanal aesthetic. Soft to the touch, your linen cushion will become even softer with each wash. Designed with over 35 years of experience, our cushions are filled with malleable buckwheat and feature an easy carry handle. This modern and stylish meditation cushion is durable, flexible, and convenient enough to elevate any space and enhance your meditation practice, wherever you may be.
Lifting your seat creates space for a deeper and more fulfilling practice.
Cover only.
Cover: 100% Linen
6" x 13" x 13" Colour may vary
Machine wash cold the cover. Do not bleach. Hang to dry.