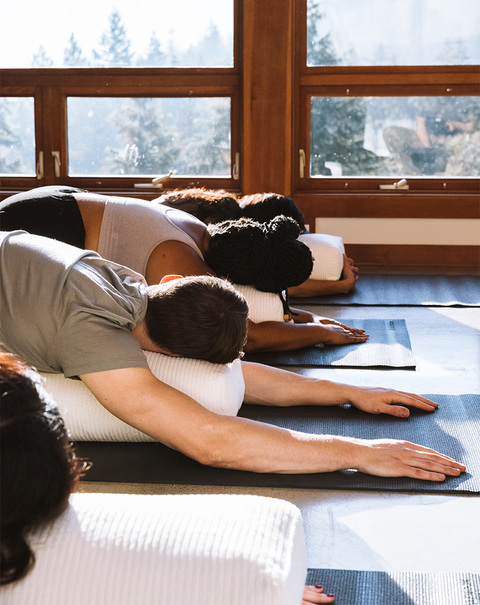 Love the bolster, it is really comfortable, with a nice level of softness. I am glad I purchased it, it is multipurpose, use it for yoga, sitting and in my exercise class as well.
- Cheryl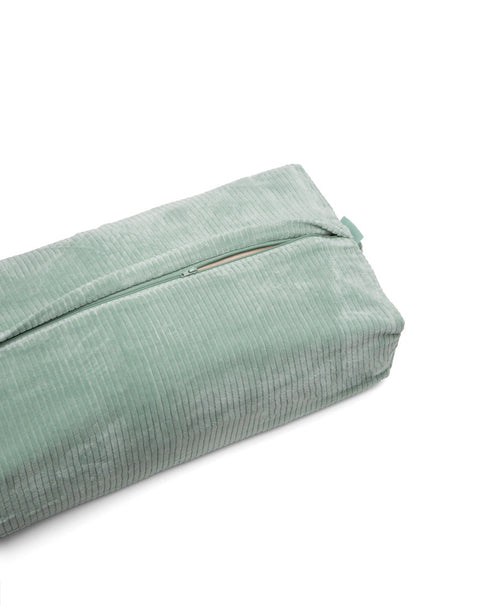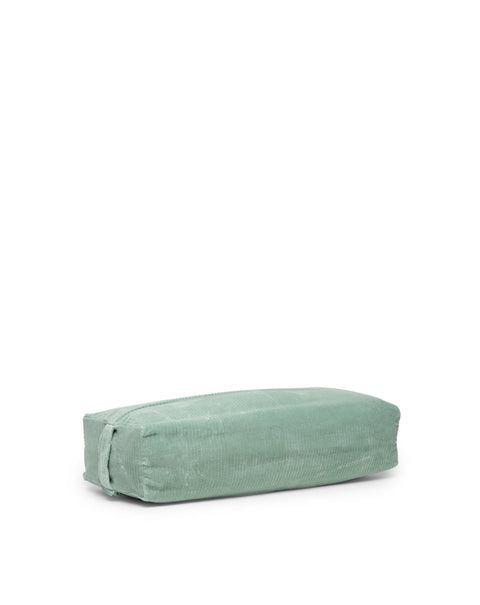 Lie back, open up, stretch out, sit tall, but most importantly, relax.
This firm and comfortable rectangular bolster offers a generous size with a broad surface area, providing endless support in various ways. Crafted from an elevated 100% all-natural cotton corduroy, custom-dyed for b,halfmoon, this eco-friendly material is derived from plants and combines comfort, coziness, and luxurious softness. It is also resistant to shrinking, stretching, and highly durable. Located just outside Vancouver, Canada, our bolsters are mindfully constructed. We have been designing and constructing bolsters for over 35 years to ensure they stand the test of time.
As you explore different movements, you can slide the bolster under the sacrum for a supported bridge, run it vertically along the spine for a chest and shoulder opener, or position it horizontally for a supported upper backbend. During meditation, straddle your bolster and experience the elongation of your spine as you use it as an elevated seat.
Embrace the art of relaxation and let yourself fall in love with it.
Cover: 100% Cotton, Casing: 100% Cotton, Filling: 96% Cotton, 3% Polyester, 1% Foam Fill
5" x 10" x 24" Colour may vary.
Remove cover from the bolster. Machine wash cover in cool water on the delicate cycle Hang to dry Do not bleach Lint Removal Tip: wipe bolster with a latex-gloved hand or a lint roller