I love how I can always swap up the different covers!
- Ria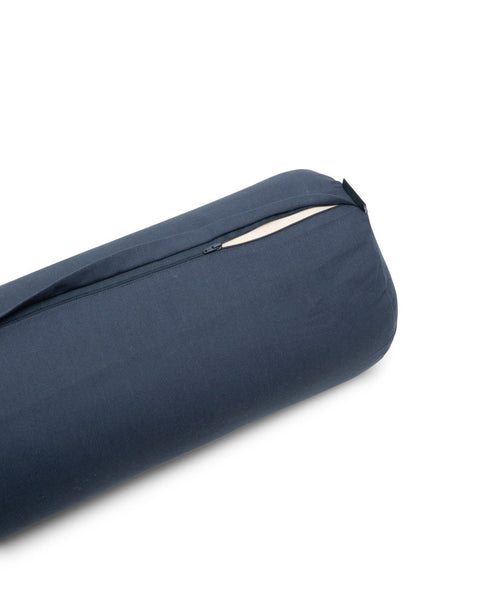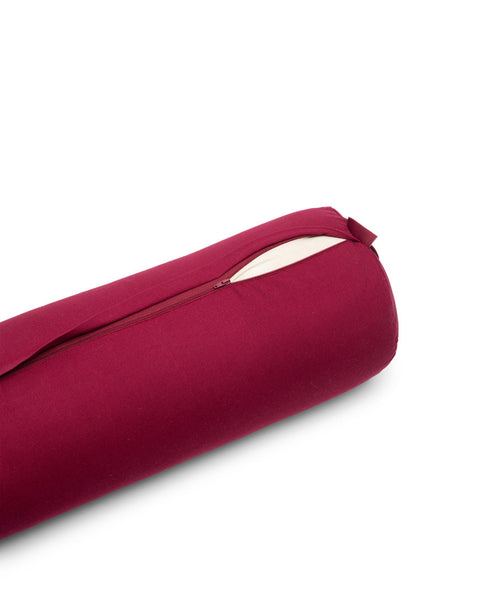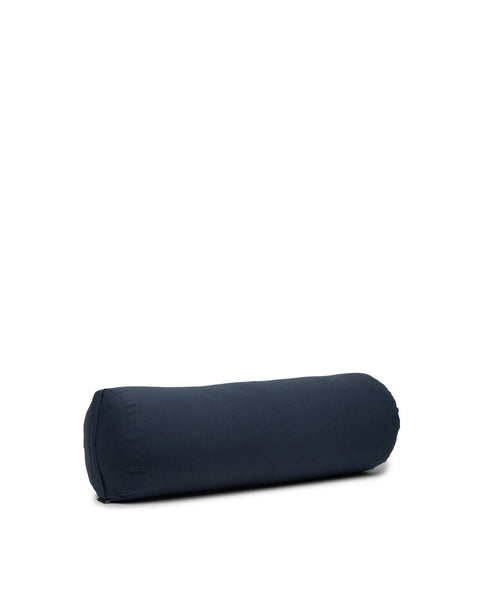 A small tool with many uses.
Introducing the mini prana bolster, the perfect gentle alternative to situations where you would normally reach for your yoga block. Compact in size with an easy carry handle for swift transitions and transport. With a 100% cotton removable cover and filled with handmade interior batting constructed just outside Vancouver, Canada, we draw from over 35 years of experience to ensure this tool will have a long and durable life. Bonus: It's also a great tool for the little movers in your life.
Use it to even out your hips in pigeon pose, lift your sacrum in supported bridge or legs-up-the-wall, or place it behind the upper spine in supported fish pose. The opportunities to reach for this comfortable yet firm tool are endless.
Supporting your postures in small ways can have a big impact.
Cover only.
Cover: 100% Cotton
8" x 8" x 24" Colour may vary
Machine wash cover in cold water on the delicate cycle Hang to dry Do not bleach Lint Removal Tip: wipe bolster with a latex-gloved hand or a lint roller