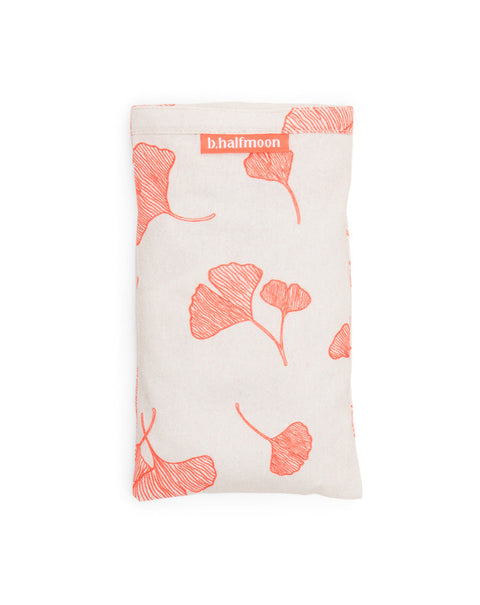 Developed in collaboration with local Canadian artist, Paige Jung. Inspired by the healing power of ginkgo leaves, a beautiful representation of longevity, endurance, hope, and peace.
Through the tranquil darkness and grounding pressure, find new depths of calm.
Simple, beautiful, and calming. Made of 100% cotton, this eye pillow is soft and gentle to the touch. A subtle weight and pressure provided by the wheatberry fill allows the facial muscles to relax, and eye strain or tension to dissipate.
Extra wide to ensure the blocking of all light and distractions, this heatable, unscented tool will support your self-care and relaxation journey. Embrace all the benefits after a long day, during meditation, or before rest.
Close your eyes. We've got you covered.
Cover: 100% Organic Cotton Casing: 100% Organic Cotton Filling: 100% Wholegrain
Remove cover. Machine wash cold. Hang to dry. Do not bleach.