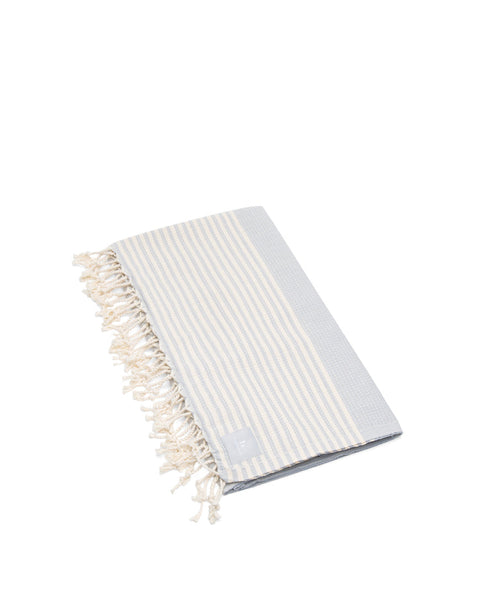 Nice as a yoga mat towel or a light wrap. This yoga mat cover is 100% cotton and is nice light portable. For many, it can be used as a light wrap at a spa or a pool etc. I wouldn't use it on the yoga mat when doing an exercise that requires 'non-slip".
- Sara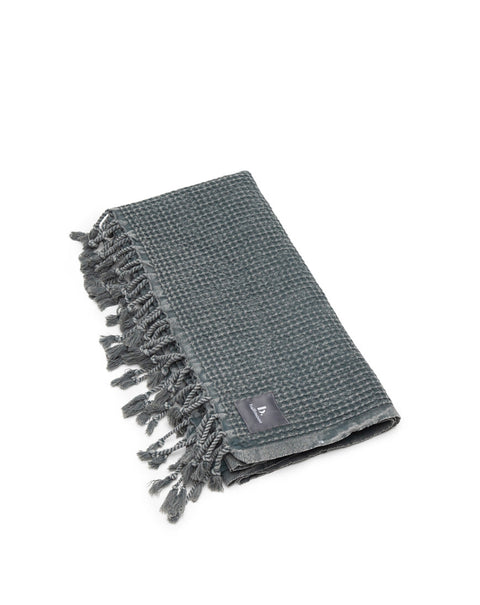 Wrap up, dry off, or cool down. Adventure to adventure – you're covered.
An essential in your everyday life or when traveling and on-the-go. This soft, light, and super absorbent full-sized towel rolls up small and compact for easy transport wherever life takes you. Whether you're drying off after a shower, enjoying a picnic in the park, or covering up after a swim in a new exotic location – the uses are endless.
Artfully crafted in Turkey using long natural 100% cotton fibers, the towel is not only beautiful but also conveniently quick-drying, allowing you to have it rolled up and on your way to your next activity in no time.
Grab your towel and let's go! Adventure awaits.
0.129" x 40" x 70" Colour may vary
Cold water wash. Machine dry. No fabric softener. No bleach