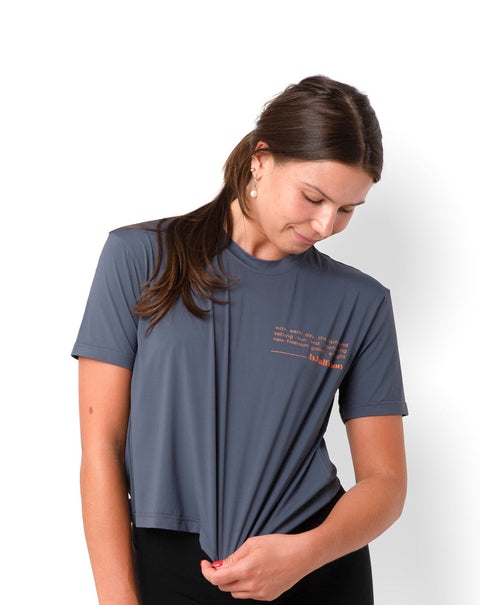 Sleek, soft and breathable! Love how the fabric stays cool and dry.
- Naomi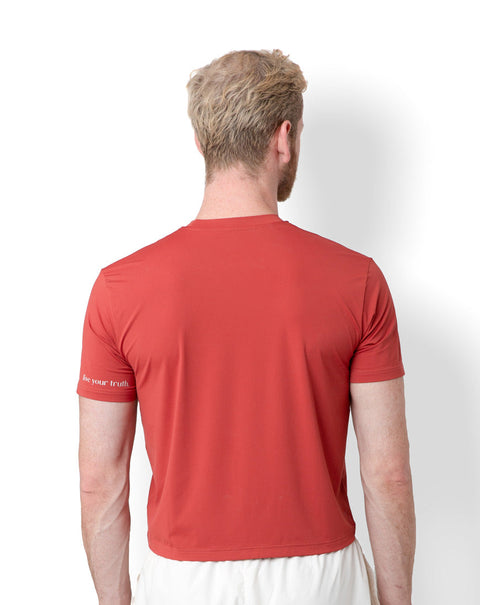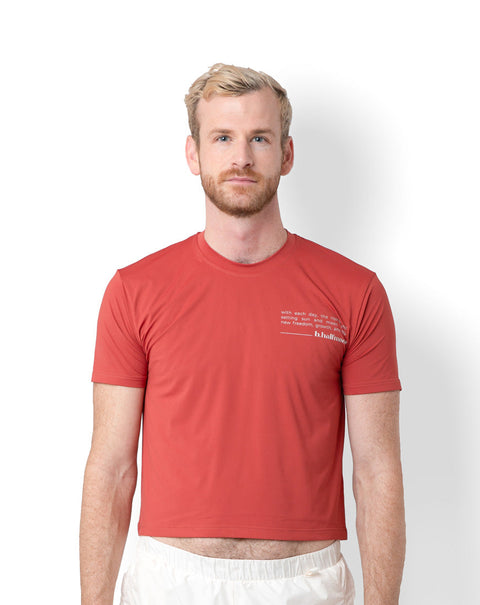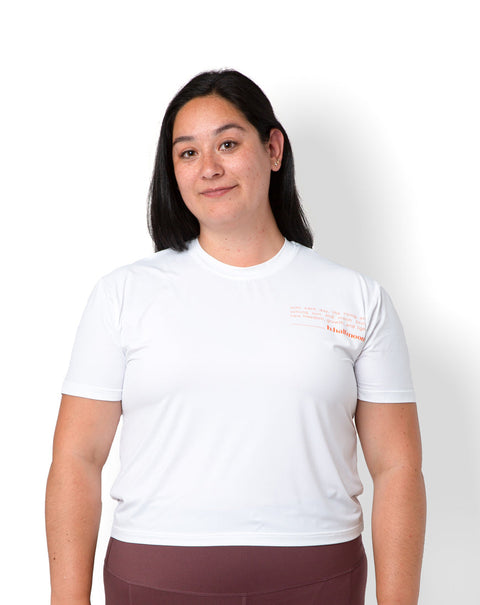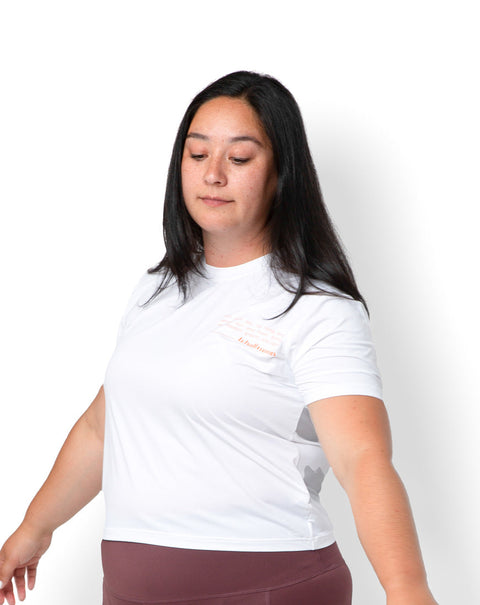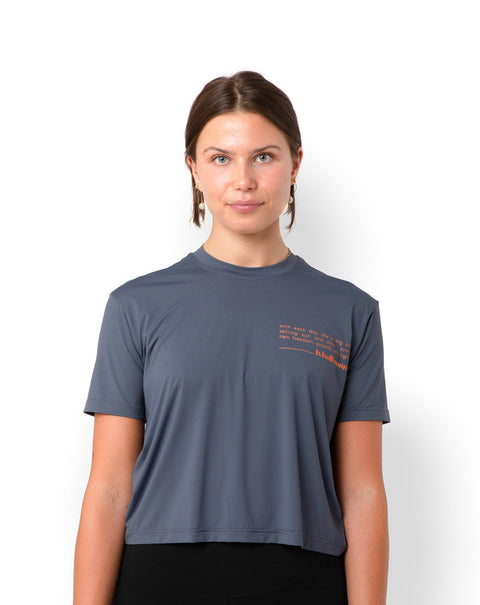 A perfect piece for play.
Our personal take on an easy cropped tee. Lightweight and soft to the touch. Move, lounge, or travel – beautifully designed just for you with a little reminder right over the heartspace.
"With each day, the rising and setting sun and moon bring new freedom, growth, and light."
Enjoy the lightness and go with the flow.
83% nylon, 17% elastane, grounded grey modeled by Naomi in size S, white modeled by Bri in size XL, paprika modeled by Dylan in size L
Machine wash cold. Hang to dry.