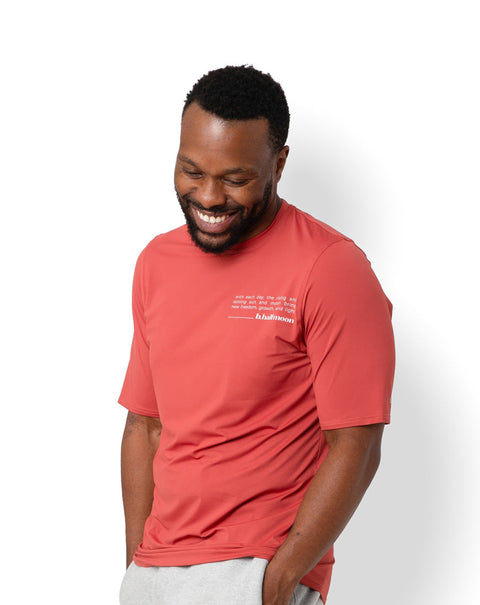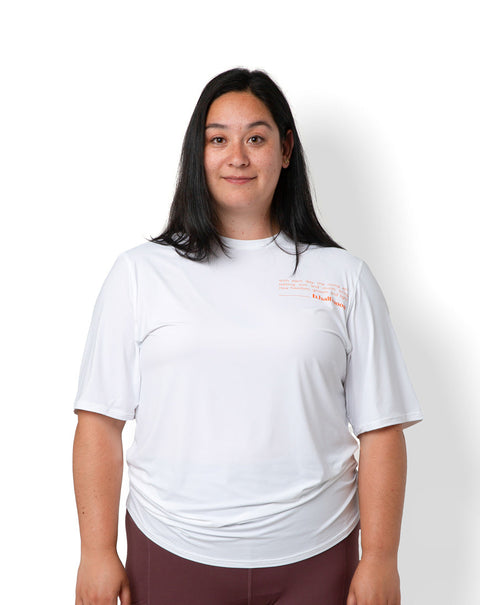 The fabric is soft & The absence of tags adds to the overall comfort of wearing this t-shirt.
- Devon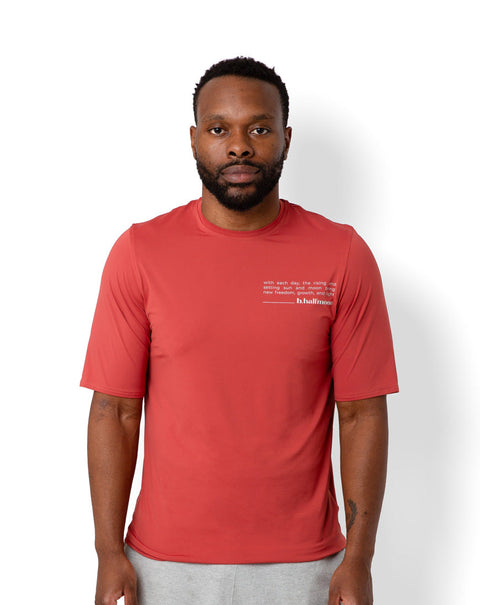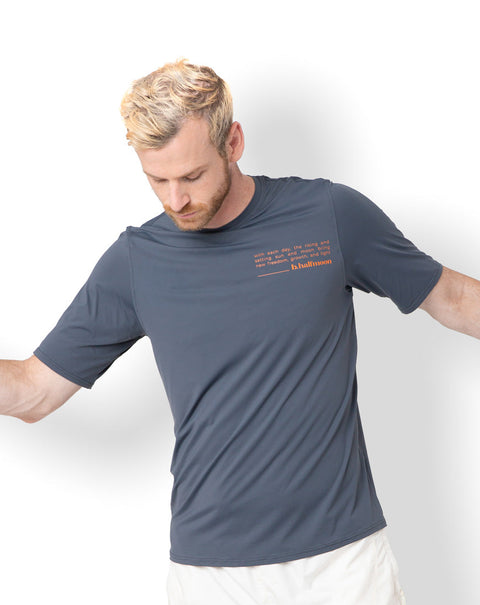 A new day. The same t.
Our elevated take on a classic t. Lightweight and soft to the touch, ideal for moving, lounging, or whenever on-the-go. Carefully crafted just for you with a little reminder right over the heartspace.
"With each day, the rising and setting sun and moon bring new freedom, growth, and light."
Embrace the new beginnings that come with a new day.
83% nylon, 17% elastane, paprika modeled by Devon in size M, white modeled by Bri in size XL, grounded grey modeled by Dylan in size L
Machine wash cold. Hang to dry.