Great colour, incredibly strong, well made. This is a fabulous strap - it's so well made and very strong yet feels great, nice to use. Added bonus that it's made from organic cotton. Bravo!
- Pamela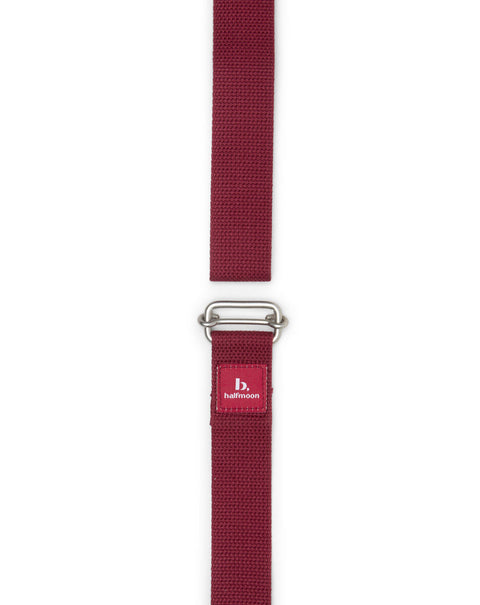 Enhance the shape, reduce the fuss.
A fixed loop on one side of this 6' strap allows you to anchor, secure, or access a shape without the added effort of adjusting your strap mid-movement. The work has already been done as this strap acts as an extension to your limbs as you flow and move through your practice.
Made from organic cotton, this strap was intentionally created to be strong and stable while being soft and malleable. A beautiful duality to support your body as you move.
Flow through your shapes with confidence, lightness, and ease.
Cold wash by hand and hang to dry