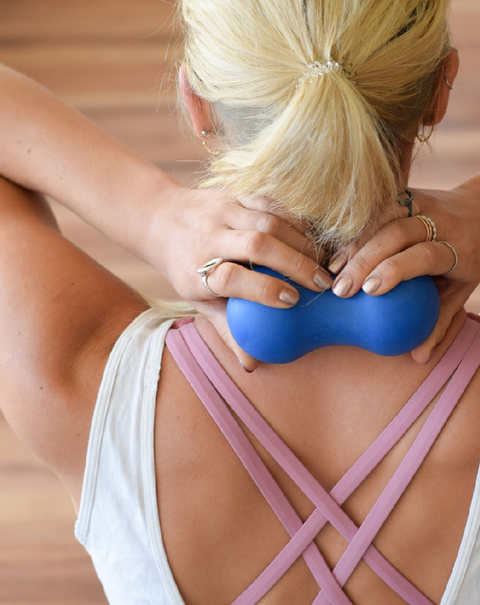 This little fellow is so great. When you roll it down your spine and your neck its like a piece of heaven. Removes all the kinks and takes care of head ache as well.
- Evelyn
Lay back and counterbalance all the forward motion of your day.
As you lay down, place the tool on the back of the neck or along the spine. Breathe as the body symmetrically melts over either side of this cleverly shaped tool.
When positioned behind the neck, allow the medium-firm rubber peanut shape to support you as you tilt your head back, relieving anxieties or impending headaches caused by persistent forward head tech-use and other related side effects.
Finding balance is key to achieving a pain-free equilibrium.
Clean with wet cloth, dry with cloth then air dry. Do not soak in water and avoid direct sunlight.