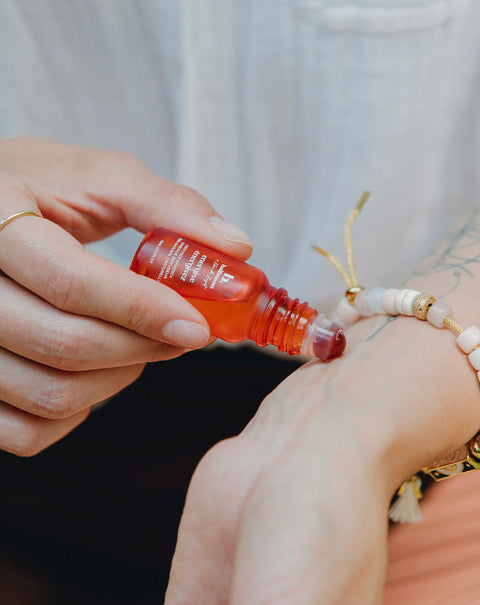 This release oil is my relaxation buddy. It helps me let go of stress and just chill.
- Anish
Relaxation, rejuvenation, and a state of inner peace.
Uncover new depths of calm and solace as you embrace the sweet surrender of a full, deep exhale on a cool evening.
Use the carnelian roller to experience the tranquil aroma of lavender as it transports you into a peaceful state of mind. Combined with the cooling, invigorating, and comforting blend of peppermint, balsam fir, and wintergreen, this fusion of aromas is finished with arnica, specifically known for its soothing properties.
Experience a comforting escape to release the burden of tension and stress.
10 ml | 0.3fl oz Ingredients: Arnica montana (Arnica), Gaultheria fragrantissima (Wintergreen/Gauthérie), Abies balsamea (Balsam fir needles/Sapin baumier aiguilles), Lavandula Angustifolia (Lavender/Lavande), Mentha x piperita (Peppermint/Menthe poivrée).
Use: Apply diluted essential oil by rolling onto non-sensitive area and gently massage to release drops.