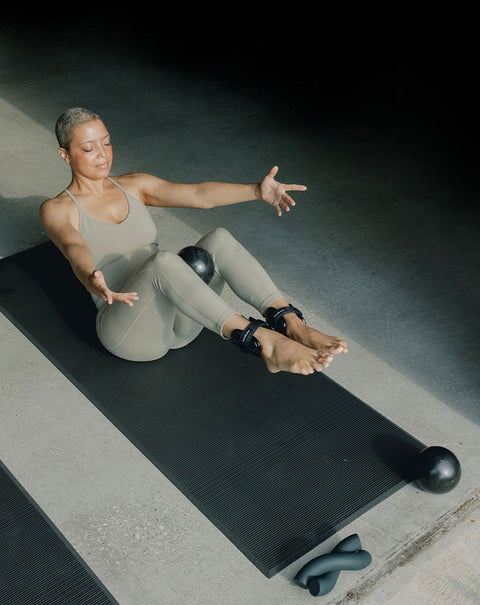 Love the stability ball! It's boosted my workouts with core engagement and versatility. A must-have for anyone aiming to enhance their fitness routine.
- Christine
A well rounded workout tool (pun intended).
Level up your movement practice through challenging your stability. Let the ball move you out of balance as a reminder to engage, activate, and work through the full body during your sweat session.
Designed to inflate and deflate with ease using the provided straw. This ball was created to be versatile and convenient across a variety of workouts and disciplines.
Find greater strength, through testing the balance.
Spray with water or mat cleaner and wipe clean with a dry cloth. Air dry before storage.